Richmor's Notice On May 1st Labor Day Holiday
2023-04-29 14:32:49
Richmor's Notice On May 1st Labor Day Holiday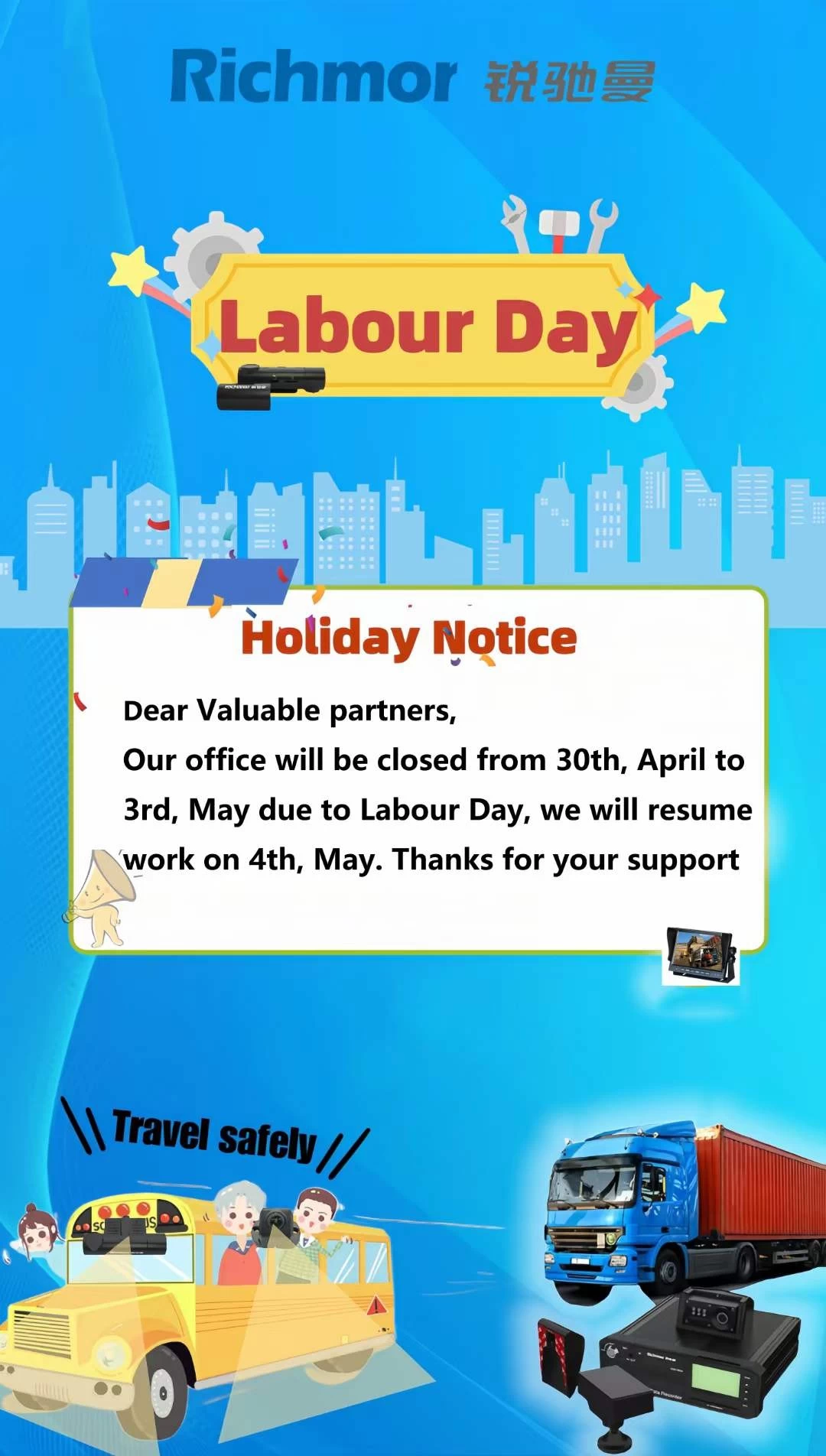 The spiritual proposition conveyed on May 1 Labor Day focuses on patriotism, dedication, unity, and hard work. Patriotism is the basic quality that citizens should have. People with patriotic spirit love the motherland, cherish the hard-won peace and stability, and strive for the prosperity of the motherland. Dedication is people's professional ethics. Conscientiousness, responsibility, innovation and pragmatism for work are a kind of quality in people's work. Unity emphasizes the spirit of solidarity and mutual assistance. Only by uniting can we overcome difficulties together and achieve career development. Struggle is the determination to pursue dreams. Only by constantly striving can we meet greater challenges and achieve better results.
I hope you have a pleasant wekend and holiday, and i hope you pay attention safety and driving safely when you driving a vehicle .
Richmor Car Digital Recorder guarantees your driving safety.If you need our CAR RECORDER,Please feel free contact us.We will give you greatest help and proffesional products service.
Thank you very much your support!