Power Intelligent passenger Counting AI MDVR
2023-03-17 14:51:28
Richmor Intelligent passenger Counting AI MDVR
Richmor Technology adopts Al imaging technology to develop professional vehicle passenger counting system, which has the characteristics of high integration, accuracy and easy installation, and it is widely used in public bus, coach,tour bus and other vehicles. Richmor passenger counting system has high accuracy up to 99%, it can accurately count the number of passengers getting on and off the bus, even in different light and weather environment.At the same time, the passenger flow data can be transmitted to the platform by connecting the Richmor MDVR, so as to realize the analysis and management of passenger flow data.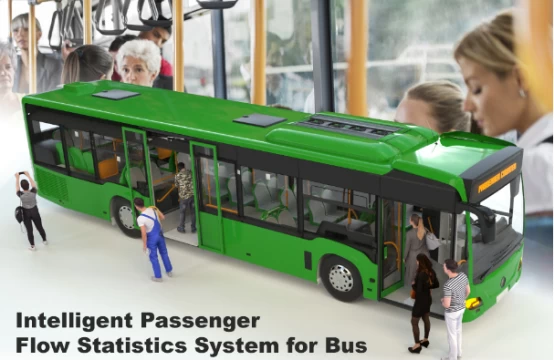 Real-time Audio&Video Monitoring and BD/GPS positioning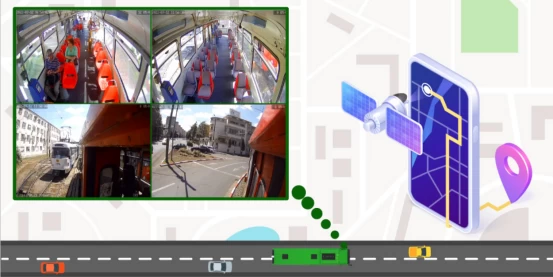 It is consist of MDRSP5I Mdvr + Richmor monocular passenger counting camera

Benefits of deploying Richmor passenger counting system: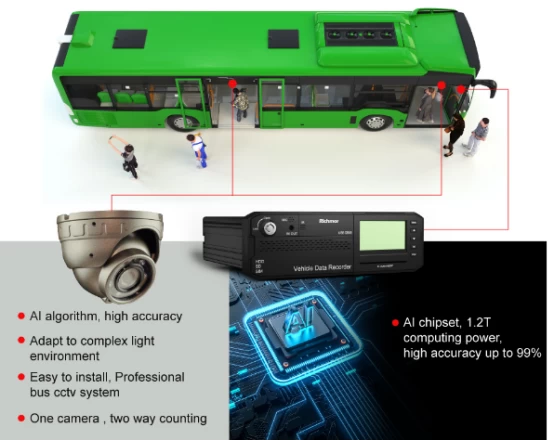 What other Al functions can the Richmor Passenger counting system include: ADAS DSM BSD HOD...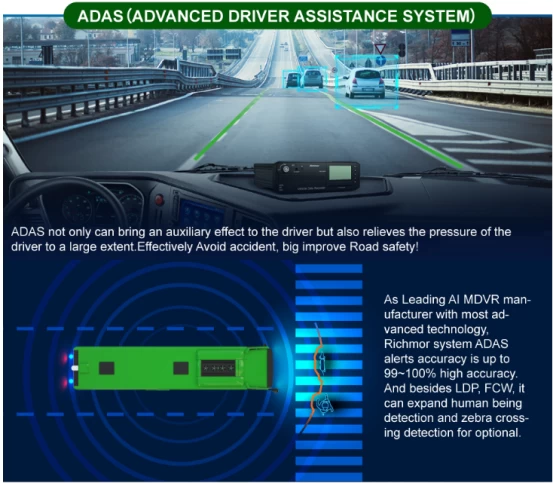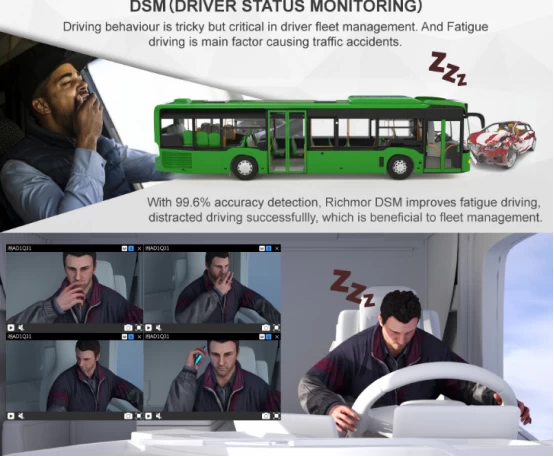 HOD (Hands off Driving)
HOD is an extending function from DSM, it gives a complete monitoring of driver behaviors and fully improves fleet safety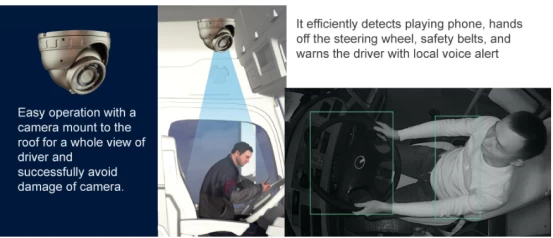 BSD(Blind Spot Detection)
Blind Spot Detection assists the drivers to avoid a collision by detecting human beings, cyclists inthe blind spot area when driving, especially help the big heavy commercial trucks.