Children are prone to inhalation of harmful substances
2018-01-15 22:20:06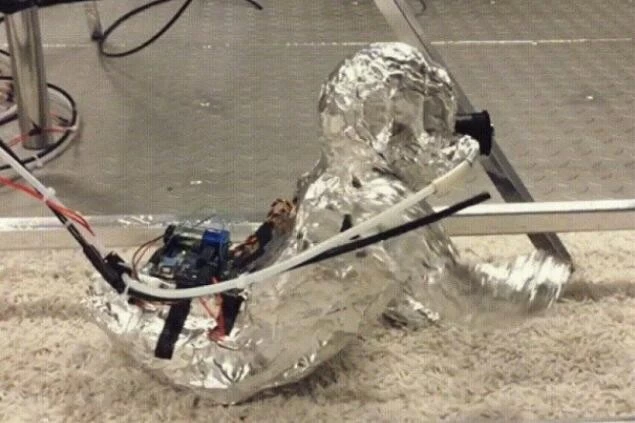 The floor of the house has a lot of harmful particles that can't be detected by the naked eye, and the child crawling on the ground for a long time or affecting health. A university in Indiana recently designed a robot that resembles a child wrapped in aluminum paper. It collects and analyzes floating particles near the floor, and finds that children have higher risk of inhaling harmful particles than adults.

Scientists from Purdue University designed a small robot that looks like an elf, analyzing the effects of pollen, bacteria and dust on them from the perspective of children. The collected floats were sent to the national health and Welfare Institute of Finland for DNA analysis. It was found that the air density near the ground was 20 times higher than that of the air. The intake of children was 4 times higher than that of adults.

Professor Boer of the Institute said that when adults breathe, the nostrils and throat obstruct a large number of biological particles, but children often use mouth breathing to make harmful particles accumulate in the lower respiratory system such as trachea, bronchus and even lungs. However, many studies believe that this is not necessarily a bad thing, because it can make babies produce disease antibodies and protect them from asthma or other allergies.