Installation methods and points for attention of on-board hard disk video recorder
richmor richmor.net 2017-09-07 08:40:19
The installation scheme of on-board hard disk video recorder for passenger vehicles (suitable for long distance bus monitoring, bus monitoring, bus monitoring and other passenger vehicle monitoring)
According to the site conditions and user requirements, design the following program:

1, the front end uses two major hemisphere 1/3, "SonyCCD", "2.7mm" wide-angle lens, 420 line color camera. A driver is installed in the position of the head office, the camera range is the front of the car and front door, another door installed in the car after the top of the rear camera range and back door, there are two cameras mounted to a running process in the front and rear ends of the car, a pickup device is installed in the middle of the vehicle can be. Listen to the personnel on the car.
2, the car hard disk video recorder uses a 7 inch LCD display, mounted on the back of the driver's seat or driver seat. Richmor as a professional manufacturer, we focus on providing customers with the most advanced
Portable dvr digital video recorder
.
3, hard disk recorders installed in the vehicle seat or luggage rack, the installation should pay attention to the following points: A, Car DVR need power from the car to the main switch; B, Car DVR must be firmly fixed; C, Car DVR can not be installed close to the engine (hot) or heat the place, but also pay attention to waterproof and anti high temperature.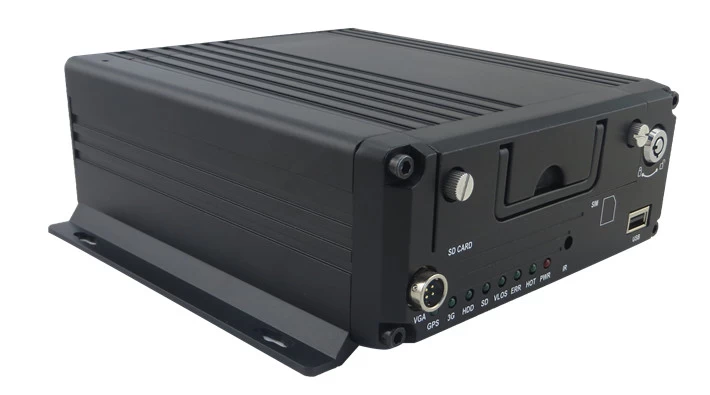 Programme work:
1, video: according to the requirements of the passenger company to set up, the driver starts the car, the car hard disk video recorder into the video recording, set up ordinary video and time video recording. Richmor-China Professional
Battery power dvr manufacturer
.

2, operation authority: the company specially set up administrators. The administrator has all the operating privileges of the on-board hard disk video recorder. The operator is authorized by the administrator to act as an operator. In general, the operator can not stop recording, change video settings, etc., but can switch the voice of advertising entertainment, you can replay, video segments and other operations.

3, playback: the company or traffic police department can always get on the bus, requiring the Department to ride personnel playback video information, check whether there are a variety of such as overloading, speeding, money, not to vote and other violations of discipline. In the event of a case, the public security officer may request the playback of relevant video information to confirm the suspect.

4, backup: the company or other management can through the administrator, can pass the USB interface or use the notebook computer to use the hard disk, CD or network backup, as a basis of relevant facts.