Common problems and solutions of on-board Infrared Dome Camera
richmor richmor.net 2017-09-08 08:56:59
Common problem solving of on-board Infrared Dome Camera
Problem 1: color distortion and partial color of Infrared Dome Camera
It is possible that the white balance switch (AWB) is improperly set up, or that the environmental light condition is too large. At this point, the switch should be checked whether it is in the OFF position or not, and the lighting conditions of the environment should be improved. Richmor-China Professional
AHD Technology dvr supplier
.

Question two: night vision type infrared dome camera, daytime image normal, night whitening.
This phenomenon is generally due to the use of the environment are a reflection of machine or in a small space, due to light reflection, to solve this phenomenon should first determine whether there is a reflection of the environment, as far as possible to improve the use of the environment, then check the machine's effective infrared distance and the distance is corresponding; if a long distance infrared machine in a very small space to use for infrared light is too strong to cause the machine white image.

Question three: infrared hemisphere camera series machine at night, the image of poor illumination, white or bright white diaphragm phenomenon
It should be said that the phenomenon is caused by improper assembly of the machine assembly, photosensitive device (photosensitive resistor) from the Infrared Dome Camera too far distance will lead to incomplete start infrared night illumination image caused by the machine; white or bright white aperture phenomenon mainly due to infrared light emitting tube infrared light through the refraction lens to cover the ball by solving this to avoid problems of infrared light refraction to the lens surface, usually used for isolation sponge ring lens and infrared light, in the assembly will cover the ball close to the sponge ring.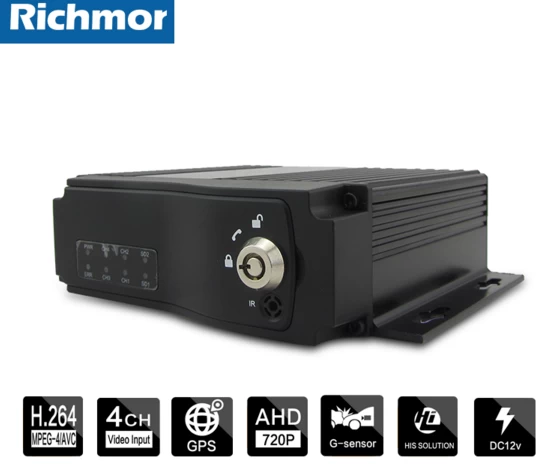 Question four: appearance of several hybrid black bars or bar.
In this case, the ripple of the output voltage of the machine power supply is too large. The filter should be strengthened and the DC voltage stabilized power supply with good performance should be adopted. Richmor as a professional manufacturer, we focus on providing customers with the most advanced
3g dvr support with usb modem
.

Problem five: waterproof and cooling effect is not ideal
After a long time, the camera inside will appear more or less soda (this phenomenon is mainly concentrated in the northern region), the cause of this phenomenon is mainly in the housing and the sealing effect is not installed without considering the temperature difference. When the lights start work will generate a lot of heat. At the same time due to the cooling effect of the shell is not enough, this will greatly reduce the service life of the camera, to solve this problem can be considered the infrared dome camera housing made of a plurality of slots, so conducive to heat dissipation.