Browse Categories
Subscribe

Get email updates on new products
Latest News

Richmor Hetu Vehicle Collecting Cloud is a data management platform, intended for commercial vehicles such as Taxi, school bus, coach, trucks etc. It ...

Reminder of delivery plan for your product and project Influenced by COVID-19, shipping freight increases a lot this year, especially in the 4th quart...

Jan.2014 Award winning 2014 FIFA World Cup Brazil 2014. In earlier 2013, XXXX™ (Malaysia and Singapore) chose RICHMOR Bodyworn solution as FIFA secu...

In 2020, Richmor brings software improvement to MDVR industry, which makes installation and maintenance convenient and saves cost. 1) USB mouse to set...
Contact Us

Contact Information: Richmor Marketing Office/Factory Add: No.5 Floor, D Building, Bantian International Centre,No.5 Huancheng South Road,Bantian, Longgang District, Shenzhen, China.

Tel:0086-755-81713882  Email:info@rcmcctv.com  Fax:0086-755-82556660-6014 Contact Now
Full HD HDD 8CH 1080P DVR pour la surveillance vidéo de sécurité des véhicules
* OS: Linux embarqué
* Vitesse du processeur: 1.2GHZ
* Entrée vidéo: entrée analogique AHD HD 8 canaux, connexion aviation, 1.0Vp-p, 75Ω
* Sortie vidéo: sortie vidéo composite à 2 canaux
* Résolution: 1080P / 720P / D1 / HD1 / CIF, peut être facultatif, prise en charge maximale de 8 canaux 1080P
* Canal de sortie audio: 3CH
* GPS: positionnement de soutien
* Entrée d'alarme: entrée d'alarme 6CH IO, entrée 2CH AD, entrée de vitesse d'impulsion 2CH; avec fonction de liaison d'alarme
* Sortie d'alarme: sortie de commutateur 2CH, alarme sonore et lumineuse de liaison, coupure d'huile, etc.
* Interface de communication: 2CH RS232, peut être une annonce de station externe, un capteur d'huile, un écran publicitaire LED, etc.
Interface 1CH 485, peut prendre en charge PTZ
Interface CAN 1CH
Full HD HDD 8CH 1080P DVR pour la surveillance vidéo de sécurité des véhicules
Caractéristiques principales:
1.Intégrer des fonctions AI, telles que ADAS (système de pré-alerte de sécurité avant) + BSD (détection de sécurité des angles morts) + DSM (modification du système de comportement du conducteur);
2.Le premier DVR mobile True AI Car au monde, a une capacité d'apprentissage et d'analyse en profondeur, peut être optimisé en fonction de différentes occasions compliquées.
3.Nouvelle interface MDVR, prise en charge du fonctionnement de la souris et de la télécommande, facile à faire maintanance;
4. stockage sur disque dur ou sur carte SD en option.
5. Configuration simple et économique via l'application mobile, la télécommande ou la plate-forme serveur à distance. Et l'interface système Silky intuitive et extraordinaire du système d'exploitation,
6. Programme client magnifique et puissant, offrant une surveillance en temps réel, un interphone de surveillance, une lecture, une vidéo enregistrement, capture d'écran HD, etc.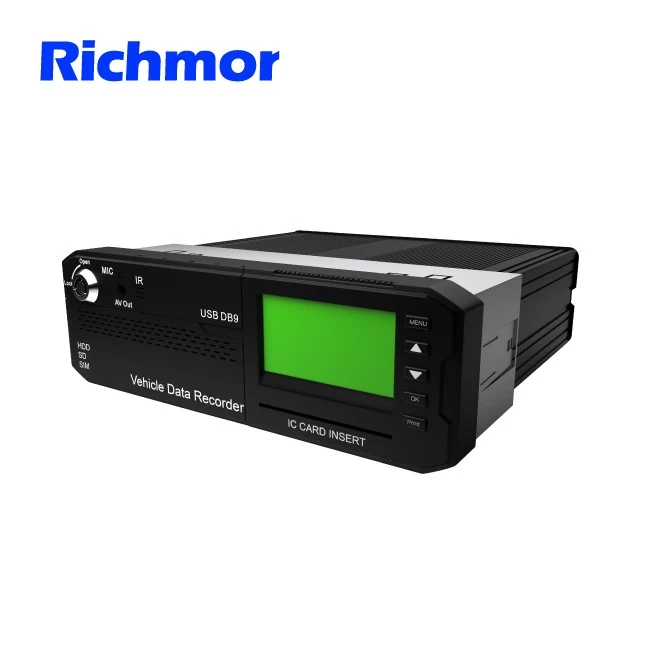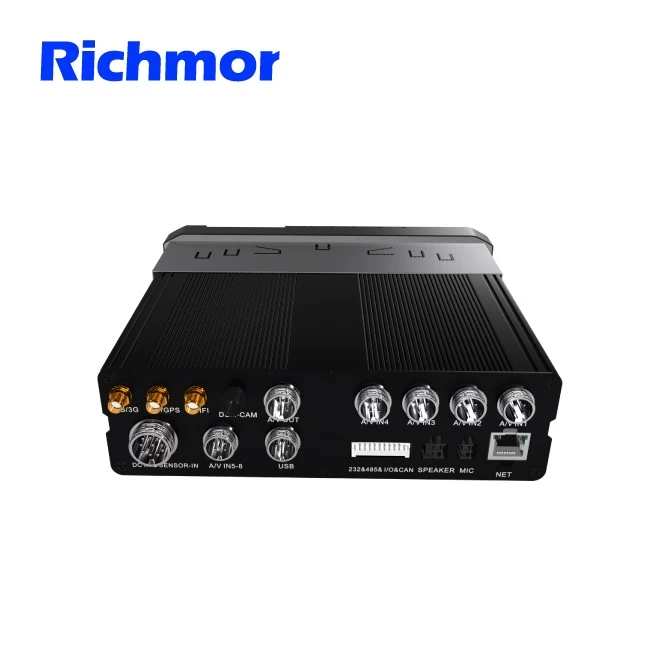 Functions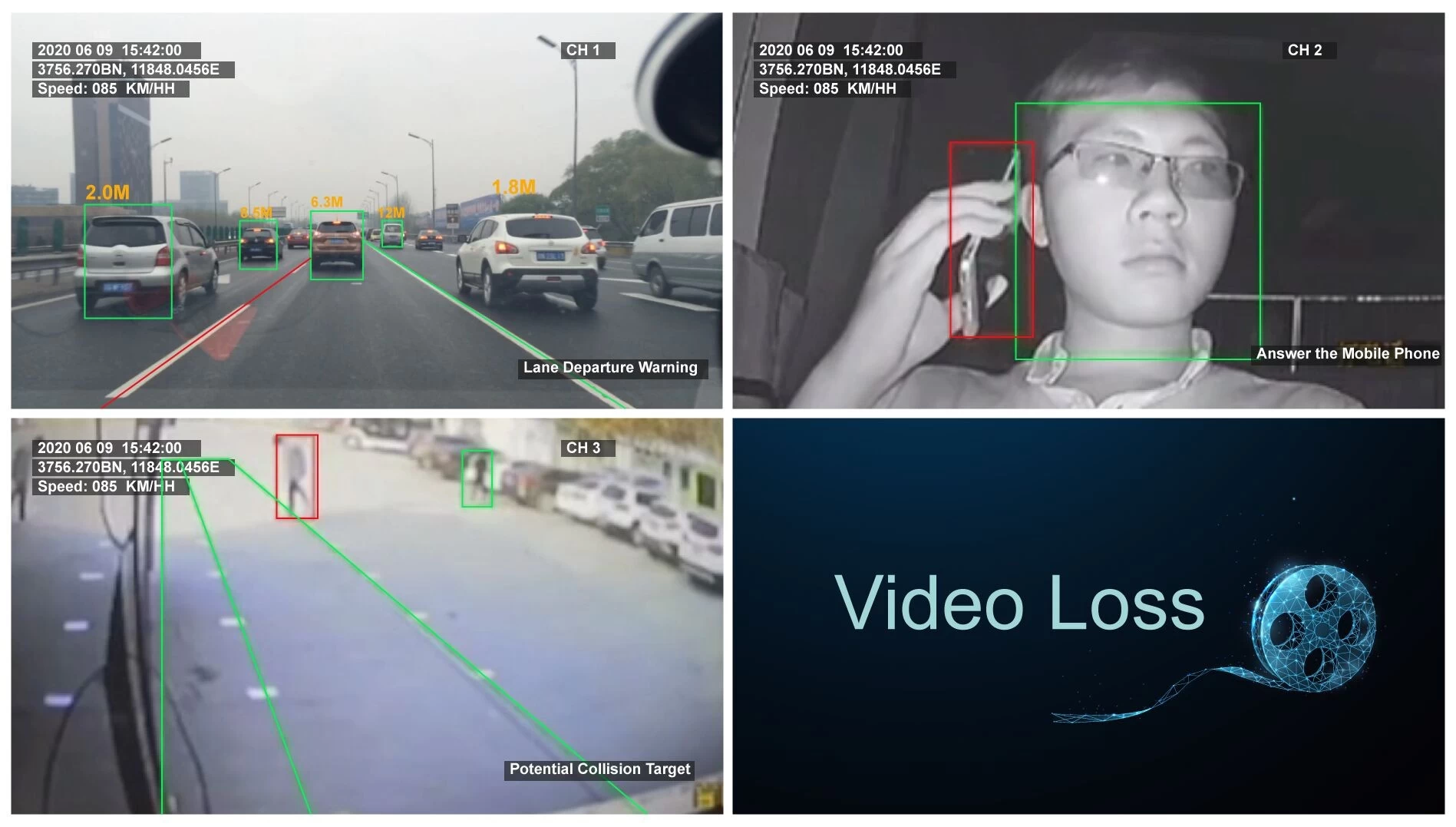 Parameters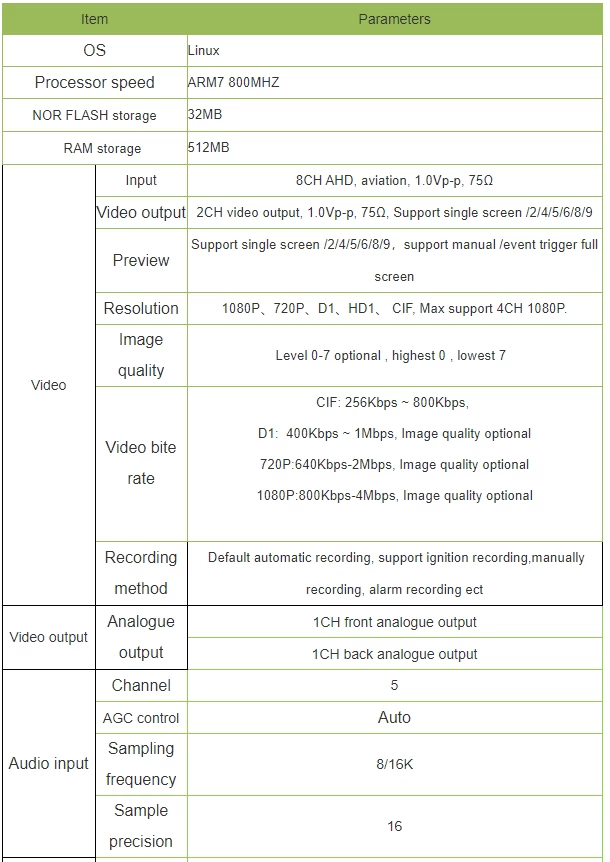 Platform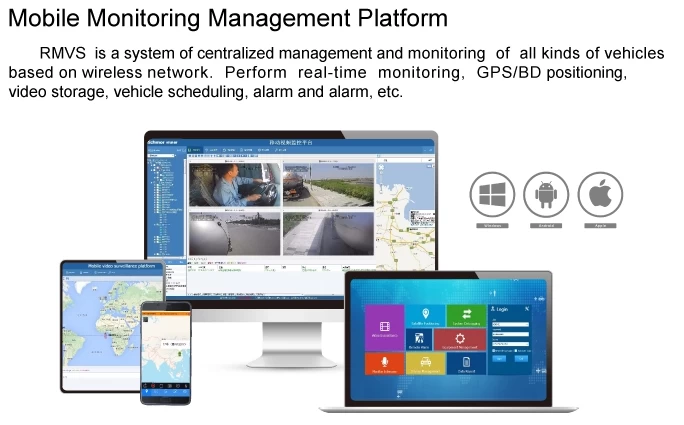 FAQ
1. Qu'est-ce qu'ADAS?
Système d'avertissement de sécurité active avant ADAS:
Système d'avertissement de collision du véhicule avant
En suivant de près le véhicule avant, la fonction d'avertissement de collision du véhicule avant gagnera un temps de réaction précieux pour leconducteur, évitant ainsi les accidents de la circulation.
Système d'avertissement de sortie de voie LDW (avertissement de sortie de voie). La position du véhicule dans la voie est surveillée par l'algorithme ADAS, et le conducteur est averti
lorsque le véhicule est au-dessus de la ligne ou est sur le point d'appuyer sur la ligne, empêche les accidents de la circulation causés par un départ de voie.
Détection de conduite de fatigue
Utilisez la biostatistique pour analyser.
Empêcher les conducteurs de traverser les postes de garde et d'autres personnes à l'aide de véhicules.


2. Qu'est-ce que DSM?

Système de pré-avertissement de conduite dangereuse DSM
Détectez principalement les comportements de conduite défavorables du conducteur, tels que la distraction au volant (regarder autour de vous, fumer, passer des appels téléphoniques, bâiller, etc.) et les excès de vitesse, les mauvais comportements de conduite, etc. Une fois que le système détecte le comportement ci-dessus, Sharp alarmant pour avertir le conducteur d'éviter les accidents.


3. Qu'est-ce que BSD?

Système de pré-alerte BSD pour les angles morts
Utilisez les algorithmes BSD pour analyser la scène de conduite, ayez une alarme acoustique pour avertir le conducteur de faire attention aux personnes et aux véhicules à moteur, évitez ainsi les accidents de la circulation causés par la zone aveugle du conducteur.

Shenzhen Richmor Technology Development Co., Ltd.
Tel:+86-18126263832
Contact Person:Michael Nie
PDF Show:PDF
Other Products