Browse Categories
Subscribe

Get email updates on new products
Latest News

Product Profile RCM-BK6MJ is Richmor 4th generation professional AI -powered ADAS design dashcam with DSM option. This camera design is much better fitted (100%)front windscreen installation without reflection than the traditional 2/3 fitted design. Advanced Features: ① H.265/H.264 hardware compression, powerful AI processor, with neuronal logic reasoning engine, support for deep learning algorithms. ② Integrated ADAS camera, can expand 1-2 AI camera input. Support DSM and environmental monitoring. ③ ADAS assist driving function——Integrated with ADAS camera, advanced auxiliary driving warning function can be realized (supporting lane departure detection and warning, front-vehicle collision detection and warning, vehicle proximity warning, etc.) ④ DMS camera driving behavior analysis——It can connect the DMS camera to give alarm warning and upload to the monitoring center for dangerous driving behaviors of drivers, including: fatigue (closing eyes, yawning), distraction, smoking, talking on the phone, etc ⑤ Driver face recognition function——Face recognition attendance on the basis of management can also prevent the driver illegal substitution, non-compliance of the driver operation of the problem, standardize the driver and operation management. ⑥ Beidou /GPS positioning, support the ministry of JT/T808, JT/T1076, JT/T905, Geely, Su Biao and other platforms to report transmission.

Dear friend , wish you all have a wonderful weekend & holiday , also take care in the trip. If you need any AI vehicle products, pls feel free to contact Richmor.

At this exhibition, we will showcase solutions and high-intelligence products that customers from various cities like. Your participation and recognition motivates us to continue developing innovative solutions to meet the ever-changing needs of our customers and partners around the world. Sincerely invite you to come to the exhibition. And I am very grateful for every recognition and support of Richmor Company.

has the characteristics of high integration, accuracy and easy installation, and it is widely used in public bus, coach,tour bus and other vehicles. the video link:https://youtu.be/BdD297xeDhs

Richmor 2023 Shenzhen Baoan International Commercial Vehicle Ecological Expo

Love travel makes your lover and family travel safer. Richmor driving recorder will protect your lover with you

Install the intelligent prompt screen in the car to provide drivers with active safety alarm types and overspeed alarm display combined with buzzer reminders and warnings. Solve the problem that the driver cannot focus on listening to the alarm voice while driving, and can reflect the current alarm type more quickly and intuitively than voice.

For the large order from Saudi customers, dashcam products have been packaged and shipped. Thank you very much for your trust and support in our products.

Richmor Hetu Vehicle Collecting Cloud is a data management platform, intended for commercial vehicles such as Taxi, school bus, coach, trucks etc. It ...

Reminder of delivery plan for your product and project Influenced by COVID-19, shipping freight increases a lot this year, especially in the 4th quart...
Contact Us

Contact Information: Floor 6, Building 5, Longbi Industrial Zone, No. 27, Daifa Road, Daifa Community, Bantian Street, Shenzhen, Guangdong, CN Contact Now
Richmor High Quality 8CH HDD 1080P FULL HD ADAS DSM BSD Mobile DVR for Truck Bus Logistics
OS: Embedded Linux
CPU Speed: 1.2GHZ
NOR FLASH CAPACITY: 32MB NOR+128M NAND
RAM CAPACITY: 1G
Video Input: 8 channel AHD HD analog input, aviation connection, 1.0Vp-p, 75Ω
Video Output: 2channel composite video output,1.0Vp-p,5 Ω, VGA input (optional), 1 channel / 2 channel / 5/4 picture segmentation / 9/6 picture segmentation
Preview: Support single CH /2 CH /4 CH /5 CH /6 CH /8 CH /9 CH splicing preview, support manual/event trigger full-screen display function
Resolution: 1080P/720P/D1/HD1/CIF,can be optional, max support 8channel 1080P
Image Quality: 0-7 levels, 0 is the highest level, 7 is the lowest level.
Kbps for record:
CIF: 256Kbps ~ 800Kbps,multilevel image quality can be optional
D1: 400Kbps ~ 1Mbps, multilevel image quality can be optional
720P:640Kbps-2Mbps, multilevel image quality can be optional
1080P:1024Kbps-4Mbps, multilevel image quality can be optional
Recording Mode: Default automatic recording, support ACC Power on、Manual recording、 alarm recording and etc
Analog output:
1ch preposition analog output
1ch postposition analog output(aviation)
Input channel: 8CH
AGC Control: Automatic
Sampling frequency: 8/16K
Sampling accuracy: 16
Interface Type: 4-core 12M-4B aviation connection/4-core 3.5mm headphone connection
Output channel: 3channel
Mute: support
GPS/BD: Supports dual mode positioning
Precision: ≤10m(95%)
starting time: warm reboot≤5s, cold reboot≤45s
repeat positioning: 1s
Main Features
1. Integrated ADAS (front safety auto-alarm) + DSM (Driver Status Monitor) + Driver facial recognition+BSD(Blind spot detection) 
2. Integrated high-capacity storage, which can continue to store driving data and information when the plug-in storage is damaged or removed.

3. True AI MDVR chipset inside, has self-learning ability, can optimize according to different complicated occasions.
4. New user menu,more clear and simple. Support USB mouse setting, client APP setting, remote screen setting.
Product Show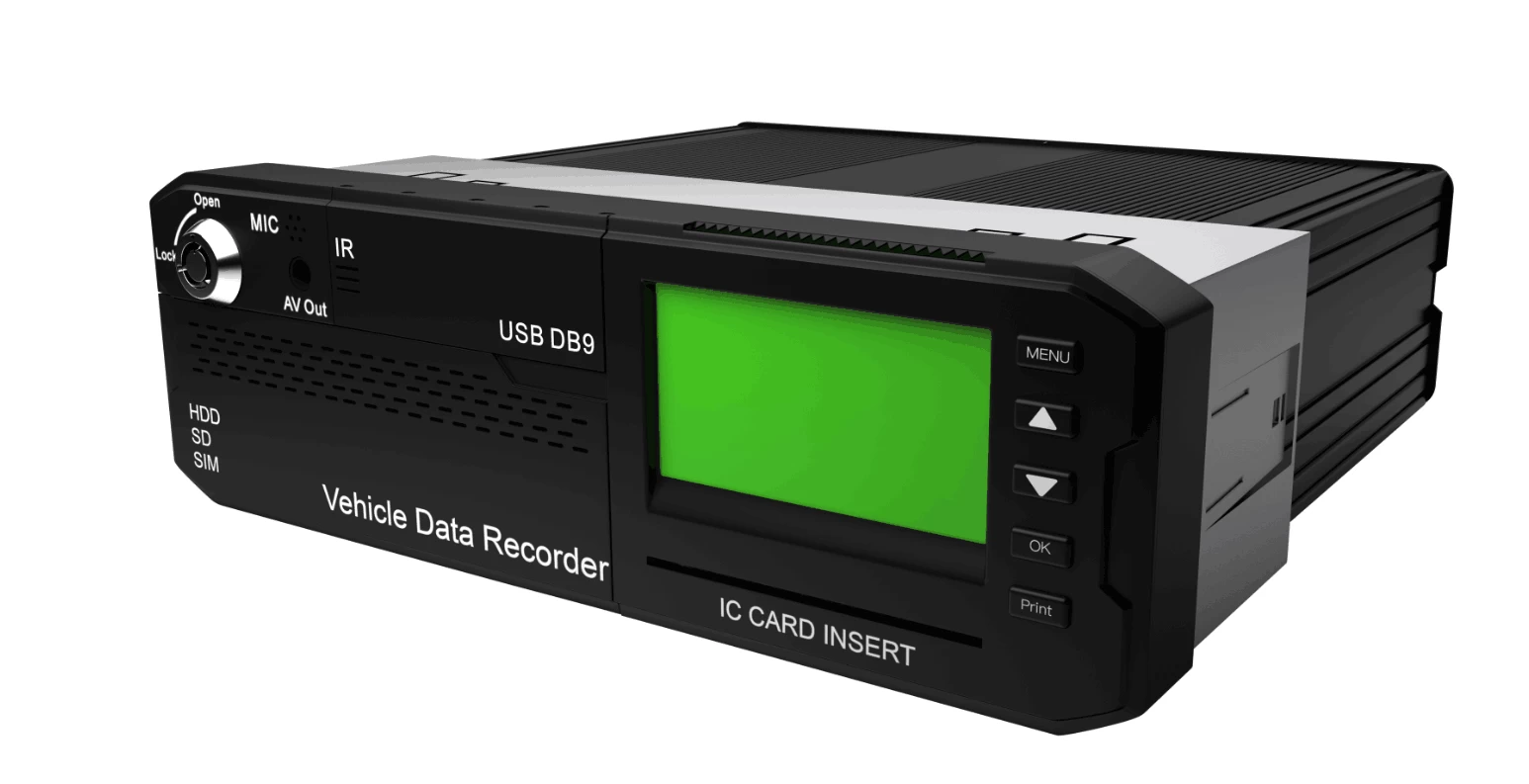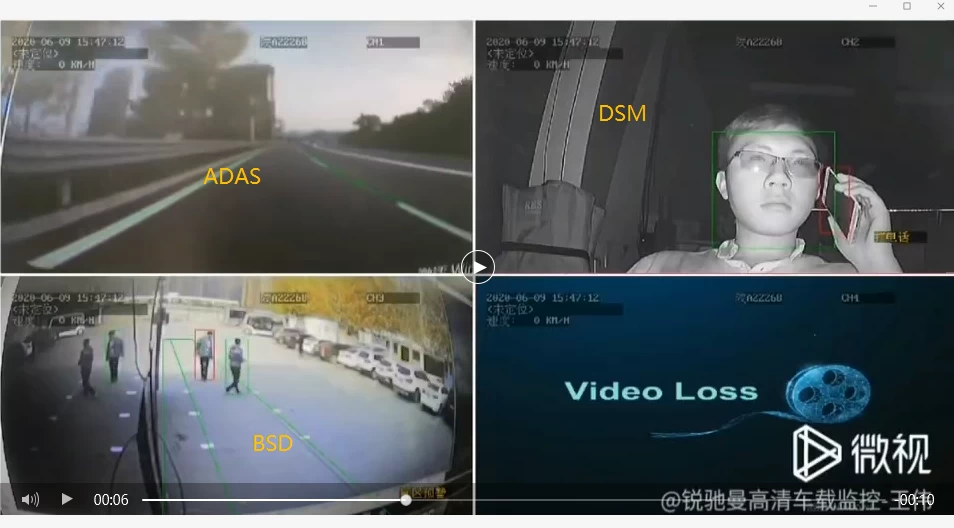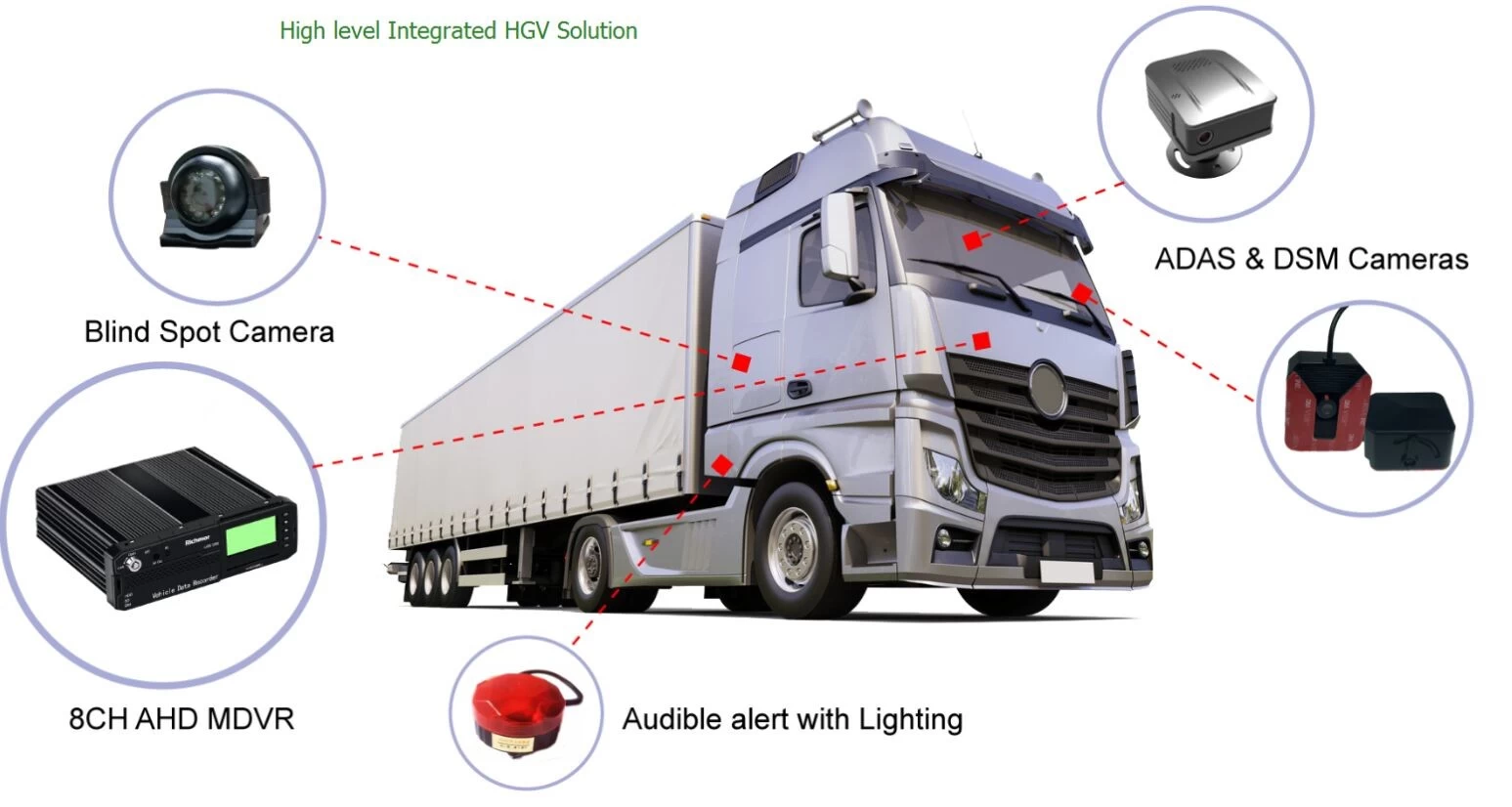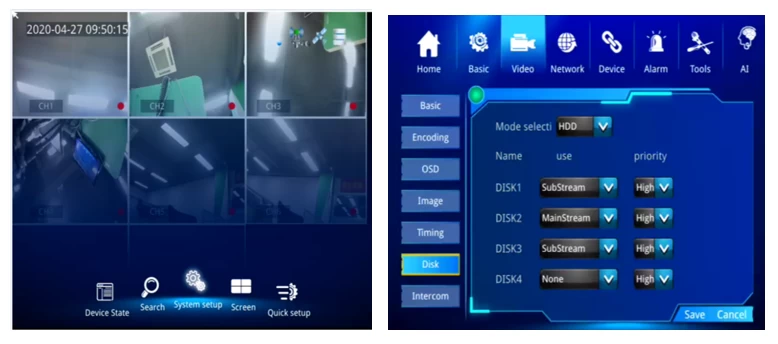 Product Features

HIS solution, H.264/H.265 compression, multi-stream recording. Support max 8CH 1080P HD video monitoring / recording (8CH 1080P real-time AHD HD input), providing HD video effect;
Real time HD video recording, 1080p / 720p / D1 / HD1 / CIF optional, adjustable frame rate of image quality;
2CH video output. Support 1CH pre-analog output and 1CH post-analog output;
Professional MDVR power design, 8-36v DC voltage input; Protection circuits for overload / undervoltage / short circuit / which is suitable for various vehicles;
Provide DC12V and DC5V power output, which can provide constant voltage power for cameras, small screens and peripheral equipment;
SD (Max 2 Large Capacity SD ) protect data from vehicle vibration and dust etc,
The prevent Watchdog abnormal restart function which can  protect the machine and video;
The unique pre-allocated MDVR system can solve: file fragments caused by repeated erasure, ensure the stability and integrity of data;
Stalling delay recording function (Max 24 hours); Built-in 3.7v/600mAh (Max1200mAh) backup battery. Support GPS upload after vehicle outage.
Protection of car accident outage: special UPS technology can make the machine work normally for 8-11s when off the external power supply (including backup battery),so as to ensure the integrity of video and facilitate accident investigation
Tag:
WIFI Car DVR
,
Dual SD Card
,
3G/4G Mobile DVR
,
GPS DVR
,
SD Card
,
HDD
,
PTZ Camera
,
LED screen control
,
fuel/oil cut off remotely
,
Broad casting
,
Talk back
,
Text
,
CCTV Mobile DVR
,
Portable Video Recorder
,
China Mobile DVRManufacturer
,
China Mobile DVR
,
Car Camera Mobile DVR
,
Vehicle DVR System
,
Mobile DVR System
,
4ch car dvr
Shenzhen Richmor Technology Development Co., Ltd.
Tel:+86-18938073583
Wechat:wxid_otqdp66go76322
Contact Person:Ada Lin
PDF Show:PDF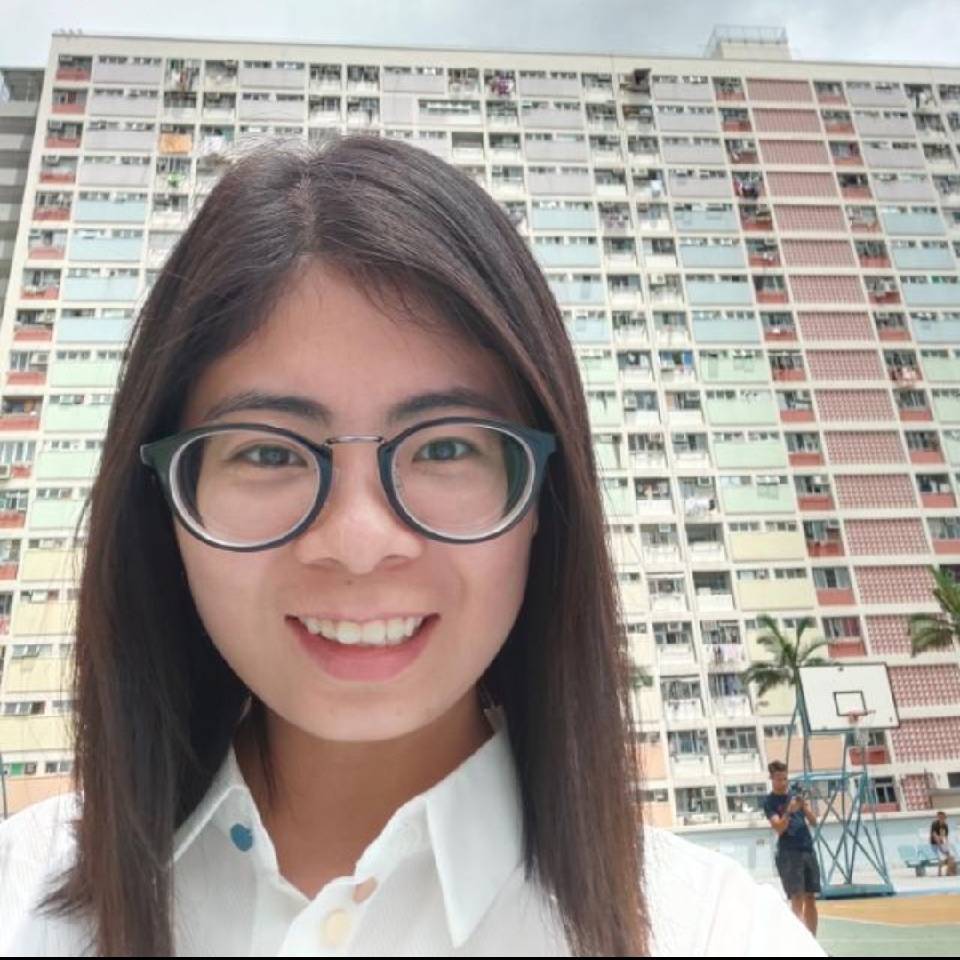 Other Products