Browse Categories
Subscribe

Get email updates on new products
Latest News

Richmor Hetu Vehicle Collecting Cloud is a data management platform, intended for commercial vehicles such as Taxi, school bus, coach, trucks etc. It ...

Reminder of delivery plan for your product and project Influenced by COVID-19, shipping freight increases a lot this year, especially in the 4th quart...

Jan.2014 Award winning 2014 FIFA World Cup Brazil 2014. In earlier 2013, XXXX™ (Malaysia and Singapore) chose RICHMOR Bodyworn solution as FIFA secu...

In 2020, Richmor brings software improvement to MDVR industry, which makes installation and maintenance convenient and saves cost. 1) USB mouse to set...
Contact Us

Contact Information: Richmor Marketing Office/Factory Add: No.5 Floor, D Building, Bantian International Centre,No.5 Huancheng South Road,Bantian, Longgang District, Shenzhen, China.

Tel:0086-755-81713882  Email:info@rcmcctv.com  Fax:0086-755-82556660-6014 Contact Now
Full HD HDD 8CH 1080P DVR para vigilância por vídeo de segurança de veículos
* OS: Embedded Linux
* CPU Speed: 1.2GHZ
* Video Input: 8 channel AHD HD analog input, aviation connection, 1.0Vp-p, 75Ω
* Video Output: 2channel composite video output
* Resolution: 1080P/720P/D1/HD1/CIF,can be optional, max support 8channel 1080P
* Audio Output channel: 3CH
* GPS: Support Positioning
* Alarm input: 6CH IO alarm input, 2CH AD input, 2CH pulse speed input; with alarm linkage function
* Alarm output: 2CH switch output, linkage sound and light alarm, oil cut-off, etc.
* Communication Interface:2CH RS232, can be external station announcement, oil sensor, LED advertising screen, etc.
1CH 485 interface, can support PTZ
1CH CAN interface
Full HD HDD 8CH 1080P DVR para vigilância por vídeo de segurança de veículos

Principais características:
1. Integre funções de AI, como ADAS (Sistema de pré-aviso de segurança frontal) + BSD (Detecção de Segurança de Ponto Cego) + DSM (Modificar sistema de comportamento do motorista);
2. O primeiro True AI Car Mobile DVR do mundo, tem profundo aprendizado e capacidade de análise, pode otimizar de acordo com diferentes ocasiões complicadas.
3. Nova interface MDVR, operação de mouse de suporte e controle remoto, fácil de ser feito manutenção;
4. disco rígido ou armazenamento de cartão SD para opcional.
5. Configuração fácil e econômica via aplicativo móvel, controlador remoto ou plataforma de servidor remotamente. E a interface de sistema operacional intuitiva e extraordinária do Silky,
6. Programa cliente lindo e poderoso, fornecendo monitoramento em tempo real, monitoração de intercomunicação, reprodução, vídeo gravação, captura de tela HD etc.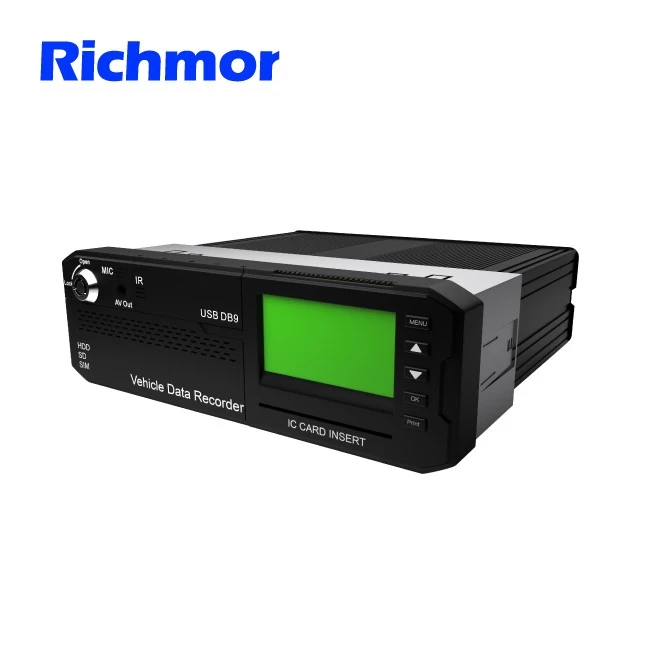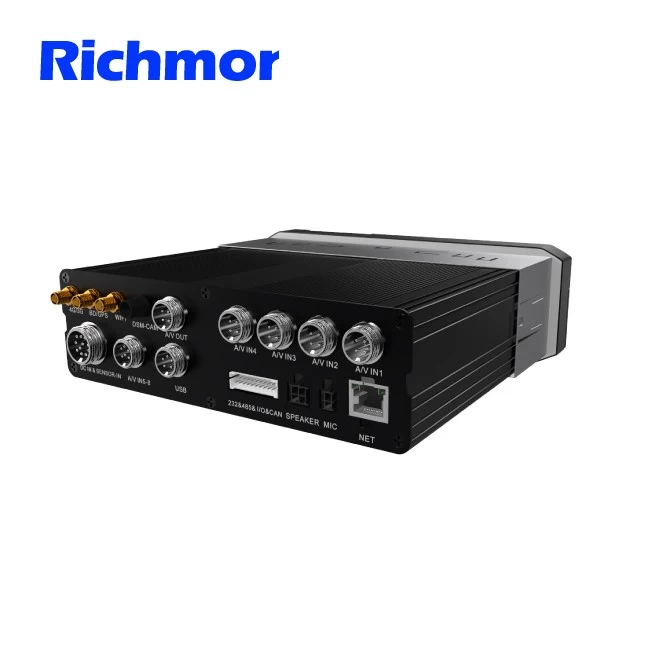 Functions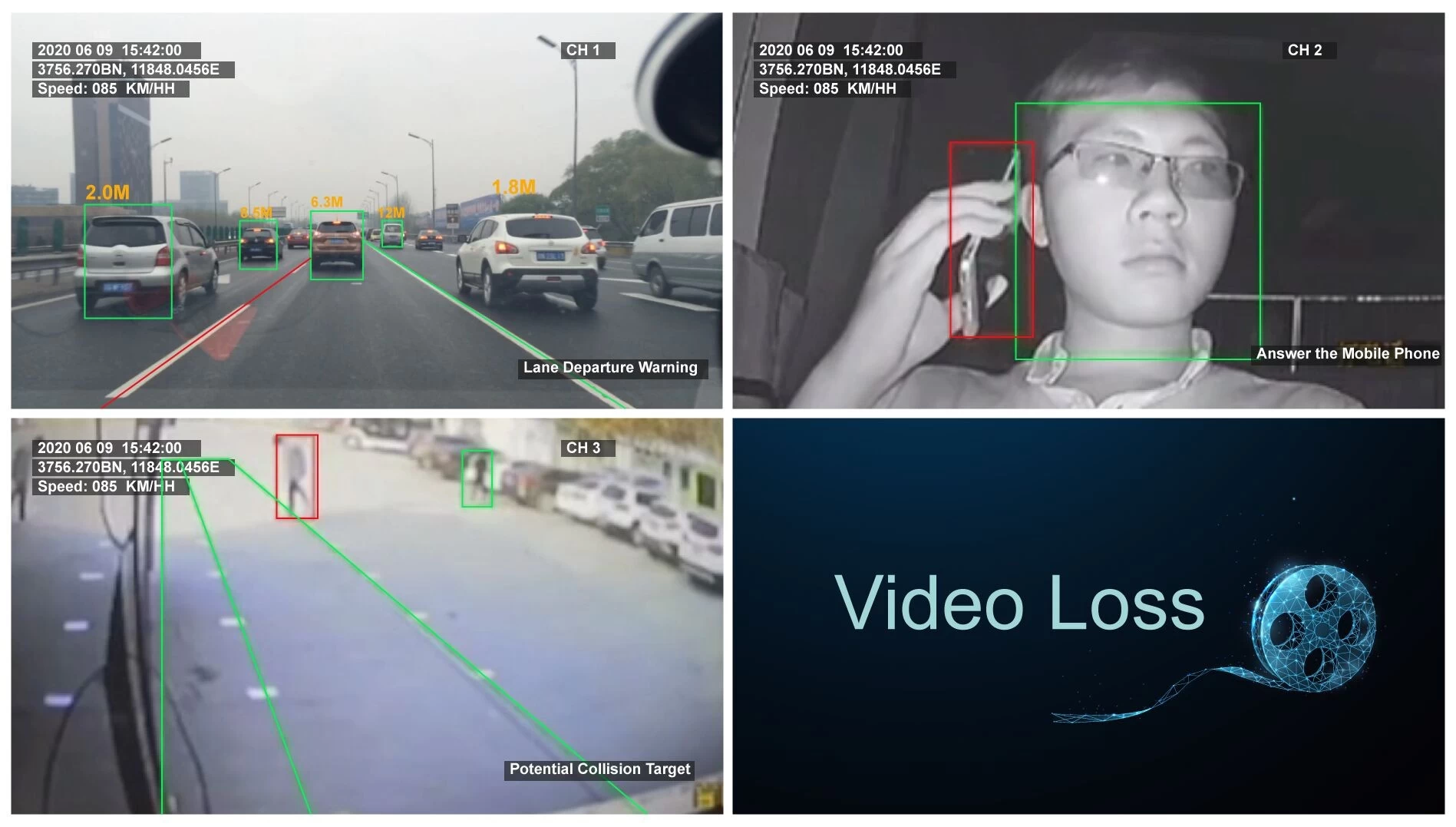 Parameters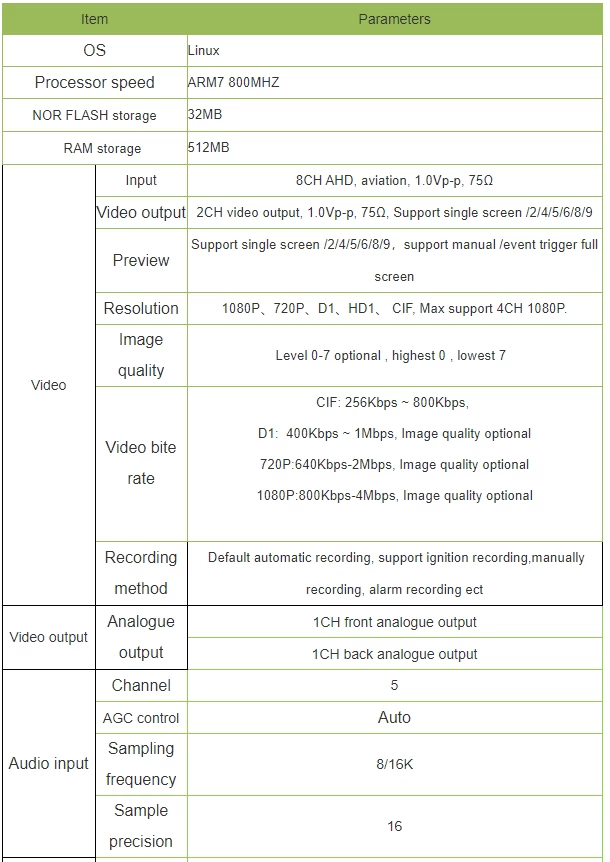 Platform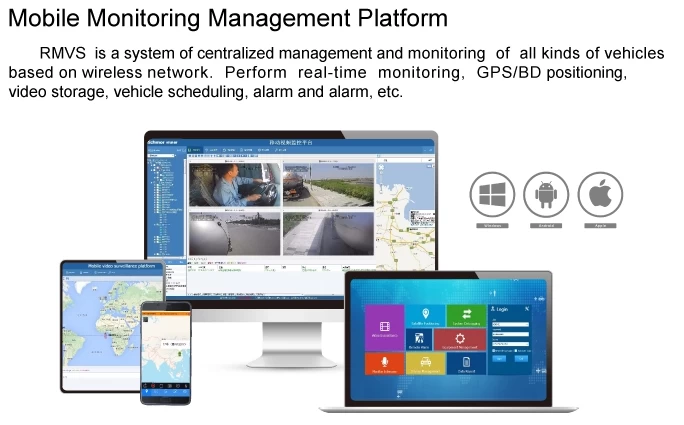 Perguntas frequentes
1. O que é ADAS?
ADAS Front Active Security Warning System:
Sistema de aviso de colisão do veículo dianteiro
Ao seguir de perto o veículo da frente, a função de aviso de colisão do veículo da frente ganhará um precioso tempo de reação para o
motorista, evitando acidentes de trânsito.
Sistema de alerta de saída de pista
LDW (aviso de saída de pista). A posição do veículo na pista é monitorada pelo algoritmo ADAS, e o motorista é avisado
quando o veículo está acima da linha ou prestes a ultrapassar a linha, evita acidentes de trânsito causados ​​por desvio de faixa.
Detecção de fadiga ao dirigir
Use bioestatística para analisar.
Impedir que os motoristas cruzem postos de guarda e outras pessoas usando veículos.


2. O que é DSM?

Sistema de pré-aviso de comportamento perigoso ao dirigir DSM
Detectar principalmente comportamentos de direção desfavoráveis ​​do motorista, como dirigir distraído (olhando em volta, fumando, fazendo ligações, bocejando, etc.) e excesso de velocidade, mau comportamento ao dirigir, etc. Assim que o sistema detectar o comportamento acima, haverá um forte alarme para alertar o motorista para evitar acidentes.


3. O que é BSD?

Sistema de pré-aviso de ponto cego BSD
Utilize algoritmos BSD para analisar o cenário de direção, possui alarme acústico-óptico para alertar o motorista para que preste atenção às pessoas e veículos motorizados, evitando assim os acidentes de trânsito causados ​​pela área cega do motorista.
Shenzhen Richmor Technology Development Co., Ltd.
Tel:+86-18126263832
Contact Person:Michael Nie
PDF Show:PDF
Other Products