Xi Jinping visited the Central Army division
2018-01-05 17:02:01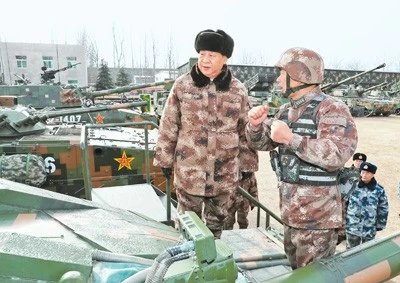 The general secretary of the CPC Central Committee, state president and CMC Chairman Xi Jinping 3, visited the Central Army division, stressed the need to conscientiously implement the spirit of the party's nineteen, the implementation of the new era of the party's military thought, great grasp the combat military training, to further promote the construction of digital management units and operational innovation, cohesion build elite combat force. Xi Jinping on behalf of the CPC Central Committee and the Central Military Commission, and to all the people's Liberation Army, armed police and militia reservists to extend new year greetings.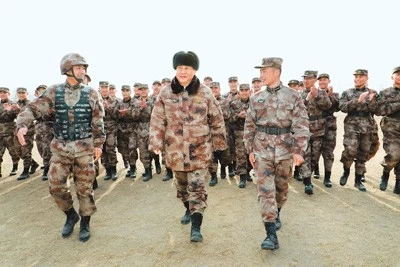 He first looked at the armaments of the army. Dozens of sets of digital equipment in array, majestic-looking, Xi Jinping walk, from time to time stop asking. Before the ground assault system was equipped, Xi Jinping boarded the 99A tank with great interest. This is a new generation of main war tanks developed by our country. It has the reputation of "the king of land war". Combat system equipment in fire, Xi Jinping boarded the red arrow 10 missile launch vehicle, a detailed understanding of tactical and technical performance of equipment. Xi Jinping stressed the need to seize the key scientific and technological innovation, the technological content of the army fully released, the ability of scientific and technological advantages into advantages, operational advantages.

Then, Xi Jinping came to the reconnaissance intelligence camp. The reconnaissance 2 is the company of reconnaissance hero Yang Zirong, who was awarded the honorary title of "hero reconnaissance company" by the Central Military Commission. Xi Jinping carefully watched the snipers build their work and camouflage training, asking about the digital combat system. See scout Xi Jinping happy full of vigor and vitality, trained with regularity.