3G vehicle video surveillance and GPS positioning solutions
richmor richmor.net 2017-08-10 13:36:29
The construction of 3G network provides a new means for video wireless transmission. At present, EVDO network bandwidth in the stationary place uplink wireless bandwidth theory can reach 1.8M, the vehicle can reach more than 512Kbps.
Therefore, the installation of network video surveillance equipment on the bus, the collected audio and video uploaded to the monitoring command center model through 3G network, so that the center can be real-time monitoring of all occurred on the bus, and the command and dispatch of the function of voice communication network monitoring system has become a reality. Richmor as a professional manufacturer, we concentrate ourselves on providing customers with most advanced
High Quality 4CH Mobile Dvr
.
Mobile video surveillance and GPS positioning system for vehicle wireless video surveillance system core equipment development, Richmor vehicle DVR series Vehicle Network DVR support 3G wireless transmission network, GPS satellite positioning, both for local video surveillance, can also carry out real-time remote monitoring through the 3G network, is the best choice for vehicle monitoring.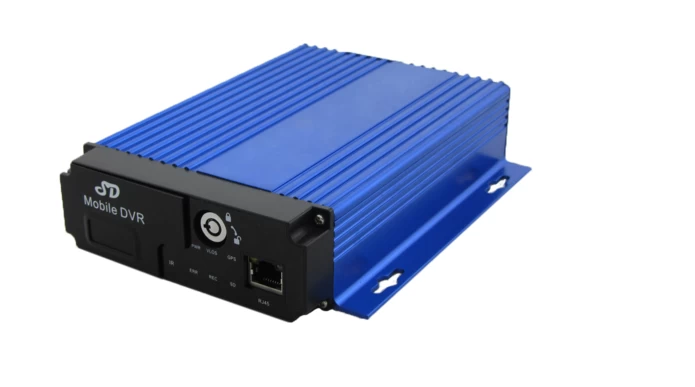 I. The overall architecture of the system
The bus vehicle mobile video surveillance and GPS positioning system by the rich man before the vehicle monitoring terminal system, telecom 3G network transmission system and management center software. Including: Richmor- China professional
Vehicle DVR manufacturer china
.
The front terminal system is responsible for compressing, storing and transmitting the video and audio models captured by cameras and Mike, and uploading and downloading GPS satellite positioning data;
The network transmission system uploads all the data through the telecom 3G network to the monitoring and command center, and transfers the audio command and data control signaling to the front terminal system of the monitoring and command center;
The bus company, transportation management departments and municipal 110 command center by 3G network monitoring management software, realize the unified management of the entire monitoring system, such as user login management, rights management, network management and security management.
For more information, please click
3G Mobile NVR with gps supplier
.