Vehicle positioning and monitoring system 2
richmor richmor.net 2017-08-08 13:40:06
According to customer requirements, the vehicle 3G positioning monitoring system will include monitoring front-end, network transmission, command and control center of three parts.
Richmor as a professional manufacturer, we concentrate ourselves on providing customers with most advanced
Hd 720p 1080p H.264 Mobile Dvr
.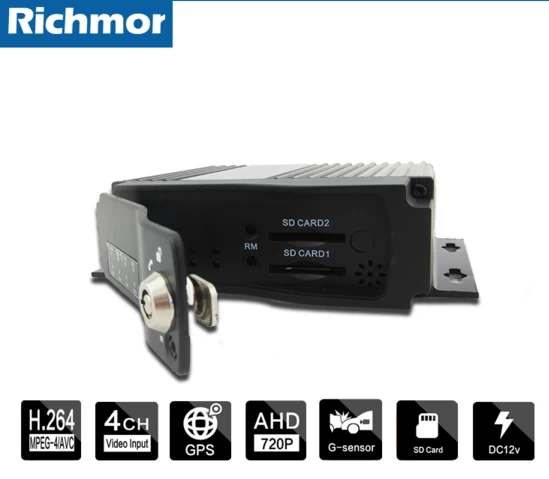 Two 、 network transmission system: this system transmits the data collected by each monitoring front-end device to the monitoring management center through wireless network. 
In combination with the actual situation of long-distance passenger cars, wireless monitoring is the best choice for long-distance passenger vehicle monitoring. Due to the long-distance passenger vehicle mobility, the transmission of the video signal must be wireless, and in wireless transmission mode are used, Wi-Fi coverage is not yet in scale, satellite, microwave communication cost is too high, therefore, WCDMA, EVDO, 3G wireless network based on TD-SCDMA is the most suitable way.

First of all, WCDMA or EVDO at present basically covered the main city and intercity Road, to solve the blind problem; secondly, the tariff can, in all the wireless transmission network, because they are readily available, without the need of two construction, the lowest investment cost; in addition, the WCDMA or the EVDO network after years of upgrading, has to meet the transmission speed of the number of M, have the ability of real-time video signal transmission.