Browse Categories
Subscribe

Get email updates on new products
Latest News

Product Profile RCM-BK6MJ is Richmor 4th generation professional AI -powered ADAS design dashcam with DSM option. This camera design is much better fitted (100%)front windscreen installation without reflection than the traditional 2/3 fitted design. Advanced Features: ① H.265/H.264 hardware compression, powerful AI processor, with neuronal logic reasoning engine, support for deep learning algorithms. ② Integrated ADAS camera, can expand 1-2 AI camera input. Support DSM and environmental monitoring. ③ ADAS assist driving function——Integrated with ADAS camera, advanced auxiliary driving warning function can be realized (supporting lane departure detection and warning, front-vehicle collision detection and warning, vehicle proximity warning, etc.) ④ DMS camera driving behavior analysis——It can connect the DMS camera to give alarm warning and upload to the monitoring center for dangerous driving behaviors of drivers, including: fatigue (closing eyes, yawning), distraction, smoking, talking on the phone, etc ⑤ Driver face recognition function——Face recognition attendance on the basis of management can also prevent the driver illegal substitution, non-compliance of the driver operation of the problem, standardize the driver and operation management. ⑥ Beidou /GPS positioning, support the ministry of JT/T808, JT/T1076, JT/T905, Geely, Su Biao and other platforms to report transmission.

Dear friend , wish you all have a wonderful weekend & holiday , also take care in the trip. If you need any AI vehicle products, pls feel free to contact Richmor.

At this exhibition, we will showcase solutions and high-intelligence products that customers from various cities like. Your participation and recognition motivates us to continue developing innovative solutions to meet the ever-changing needs of our customers and partners around the world. Sincerely invite you to come to the exhibition. And I am very grateful for every recognition and support of Richmor Company.

has the characteristics of high integration, accuracy and easy installation, and it is widely used in public bus, coach,tour bus and other vehicles. the video link:https://youtu.be/BdD297xeDhs

Richmor 2023 Shenzhen Baoan International Commercial Vehicle Ecological Expo

Love travel makes your lover and family travel safer. Richmor driving recorder will protect your lover with you

Install the intelligent prompt screen in the car to provide drivers with active safety alarm types and overspeed alarm display combined with buzzer reminders and warnings. Solve the problem that the driver cannot focus on listening to the alarm voice while driving, and can reflect the current alarm type more quickly and intuitively than voice.

For the large order from Saudi customers, dashcam products have been packaged and shipped. Thank you very much for your trust and support in our products.

Richmor Hetu Vehicle Collecting Cloud is a data management platform, intended for commercial vehicles such as Taxi, school bus, coach, trucks etc. It ...

Reminder of delivery plan for your product and project Influenced by COVID-19, shipping freight increases a lot this year, especially in the 4th quart...
Contact Us

Contact Information: Floor 6, Building 5, Longbi Industrial Zone, No. 27, Daifa Road, Daifa Community, Bantian Street, Shenzhen, Guangdong, CN Contact Now
Wireless IP Camera Home Security Camera RCM-WF101
MJPEG video compression standards
Compression output rate 8 Kbps ~ 4Mbps
G.711 audio compression standard
Image
The maximum image size 640X480
Frame rate 50 Hz: 25fps (640x480)
Storage function supports NAS, SD / SDHC
WIFI parameters 802.11b/g/n, MAX: 30m
Voice intercom voice monitor
Intelligent motion detection alarm
Support Protocol TCP / IP, HTTP, DHCP, DNS, DDNS, RTP / RTSP,
PPPoE, SMTP, NTP
General Specifications
Working temperature and humidity -10 ℃ ~ 60 ℃, humidity less than [-250.00] 90% (non-condensing)
Power supply DC5V
Power consumption 2W MAX
Wireless
IP Camera
Home Security Camera
 RCM-WF101
Main features
- Mobile Phone View Through Internet by Remote Viewing 
- Support P2P Connection 
- Support WPS Router Function 
- Support SD/SDHC Local Storage 
- Magnetic Base,easy to adjust the view angle 
- Smart MINI Size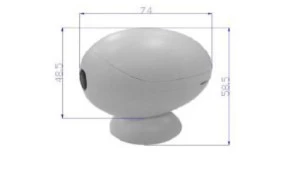 Application
-Remote view talking with family etc through Mobile Phone App,digital anti-theft, Real time Alarm for your home security 
-Support Android and Iphone Mobile phone real time view through WIFI/3G/4G network,convenient for Home, Office,Shop etc.

Specifiation
Item
 Specification
Camera
Sensor Type
1/4sensor COMS
Minimum Illumination
 0 LUX
Lens  
1MP degree angle: 120 °, 90 ° optional
Roating Angle
Horizontal: 360 °, Vertical: 30 °
 Compression
 
Video Compression
MJPEG  
 Bit Rate
8 Kbps~4Mbps  
 Audio Compression
G.711 
 Image
 
 Max Image Size
640x480 
 Frame
50Hz: 25 fps (640x480) 
 Image Setting
Saturation, brightness, contrast is adjustable from client or web browser 
 Function
 
 Storage
Support NAS, SD / SDHC 
 WIFI parameters
802.11b/g/n, MAX: 30m 
 Talk Back Function 
Sound Monitor  
 Digital Alarm Clock
Motion Detection  
 Support Protocol
TCP / IP, HTTP, DHCP, DNS, DDNS, RTP / RTSP, PPPoE, SMTP, NTP
 Other
 
Temperature and Humidity
-10 ℃ ~ 60 ℃, humidity <[-250.00] 90%
 Power Supply
DC5V 
 Power consumption
2W MAX 
 Size (mm)
74X48.5X58.5 
 Weight
100g 
Package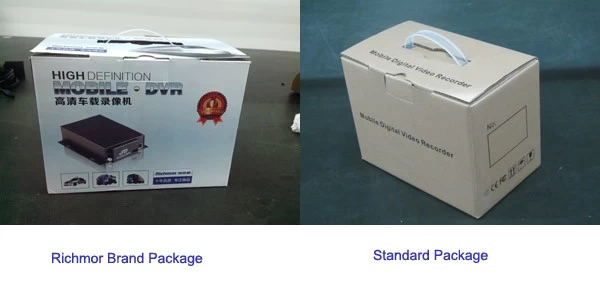 CE FCC ROHS Certification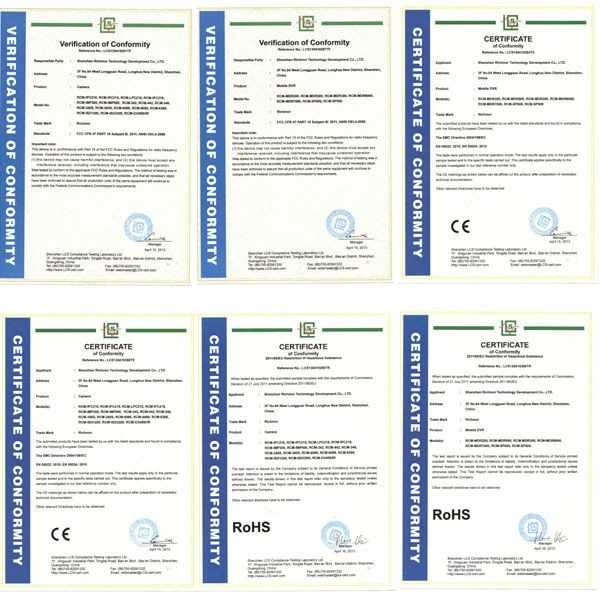 Customers throughout the world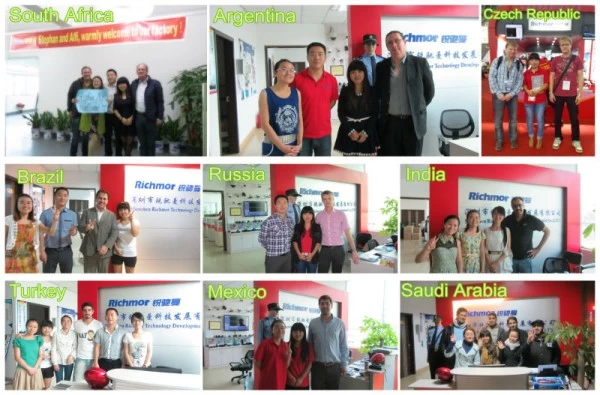 Thanks for your supports!
Welcome to contact Jenny for more details
E-mail: jenny@rcmcctv.com            Skype: rcmcctvsales4
Shenzhen Richmor Technology Development Co., Ltd.
PDF Show:PDF
Other Products