Browse Categories
Subscribe

Get email updates on new products
Latest News

Richmor Hetu Vehicle Collecting Cloud is a data management platform, intended for commercial vehicles such as Taxi, school bus, coach, trucks etc. It ...

Reminder of delivery plan for your product and project Influenced by COVID-19, shipping freight increases a lot this year, especially in the 4th quart...

Jan.2014 Award winning 2014 FIFA World Cup Brazil 2014. In earlier 2013, XXXX™ (Malaysia and Singapore) chose RICHMOR Bodyworn solution as FIFA secu...

In 2020, Richmor brings software improvement to MDVR industry, which makes installation and maintenance convenient and saves cost. 1) USB mouse to set...
Contact Us

Contact Information: Richmor Marketing Office/Factory Add: No.5 Floor, D Building, Bantian International Centre,No.5 Huancheng South Road,Bantian, Longgang District, Shenzhen, China.

Tel:0086-755-81713882  Email:info@rcmcctv.com  Fax:0086-755-82556660-6014 Contact Now
Monitor de pantalla táctil para la solución MDVR de terminal de datos móvil de taxi competitivo
* Pantalla táctil capacitiva integrada de 7 ". Sensible al tacto, estable y confiable.
* Diseño multiprocesador, modo de compresión H.265, soporte máximo 6 entrada 720P
* Admite función de audio e intercomunicador de 2 canales, el dispositivo integra una pastilla
* Puede integrar el algoritmo de reconocimiento facial del conductor para analizar la asistencia y el comportamiento de conducción del conductor.
* RFID, control de asistencia del conductor deslizando la tarjeta; pantalla de certificado de operación electrónica
* Integra el módulo GPS, que puede cargar registros de ruta y alarma por exceso de velocidad.
* Integre múltiples teclas de función mecánicas y funciones de evaluación de pasajeros
* Altavoz integrado, admite transmisión de voz TTS. Indicaciones de transmisión de voz para mensajes de texto.
* WIFI opcional, admite modo AP y modo ESTACIÓN
* Módulo OBD opcional
* Grabación de tarjeta SD dual, soporte máximo de tarjeta SD 256G
* Admite módulo Netcom completo 4G
* Equipado con 2 interfaces RS232, 1 interfaz 485, 4 entradas IO, 1 entrada de alarma analógica, 1 señal SPEED, 2 salidas IO y 1 CAN.
* Utilizando aluminio fundido de alta precisión y estructura ABS, ligera y firme, buena disipación de calor, instalación simple.
Detalles Rápidos
Lugar de origen: Guangdong, China
Nombre de la marca: Richmor
Número de modelo: RCM-HA7
Certificación: CE, ROHS, FCC
Formato de compresión de video: H.265
Nombre del producto: Terminal DVR móvil
Función: 4G + Wifi + DSM + Reconocimiento facial
Resolución: 1024 * 600
Pantalla: pantalla táctil TFT de 7 pulgadas
Entrada AHD: 6CH AHD
Sistema operativo: LINUX
Garantía de 1 año
Tiempo de respuesta: 16 ms
Botón: botones físicos
Palabra clave: terminal Smart Monitor MDVR

Visión general
La serie Richmor HA7 es un dispositivo DVR móvil Full HD avanzado y competitivo, y está diseñado para la gestión de videovigilancia de vehículos de alta definición. Con un potente procesador, sistema operativo y plataforma, mejorará enormemente la experiencia de los clientes. Además, puede admitir control remoto en la plataforma para monitoreo y configuración en tiempo real.

Principales características
Soporta 5 canales AHD + 1 canal 720P IPC
Diseño modular para un fácil mantenimiento.
Admite disco duro de 1 TB y tarjeta SD para grabación en espejo
GPS interno para rastreo de ubicación, 3G / 4G para visualización en vivo y administración (opcional)
Compatible con Wi-Fi interno para descarga automática (opcional)
Admite DSM para verificar el estado del conductor y el reconocimiento facial para que el conductor asista
Admite publicidad en pantalla superior y visualización de certificado electrónico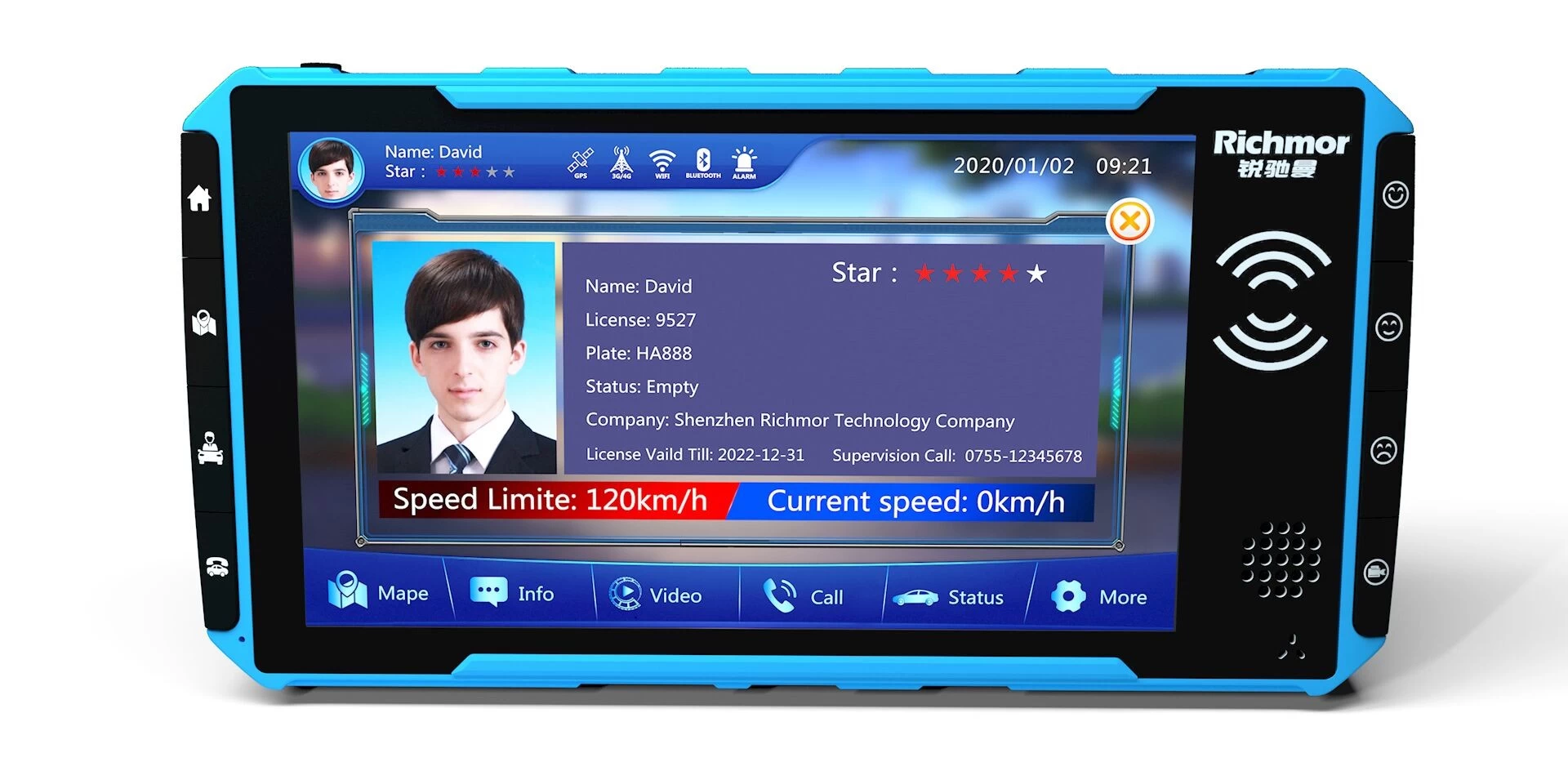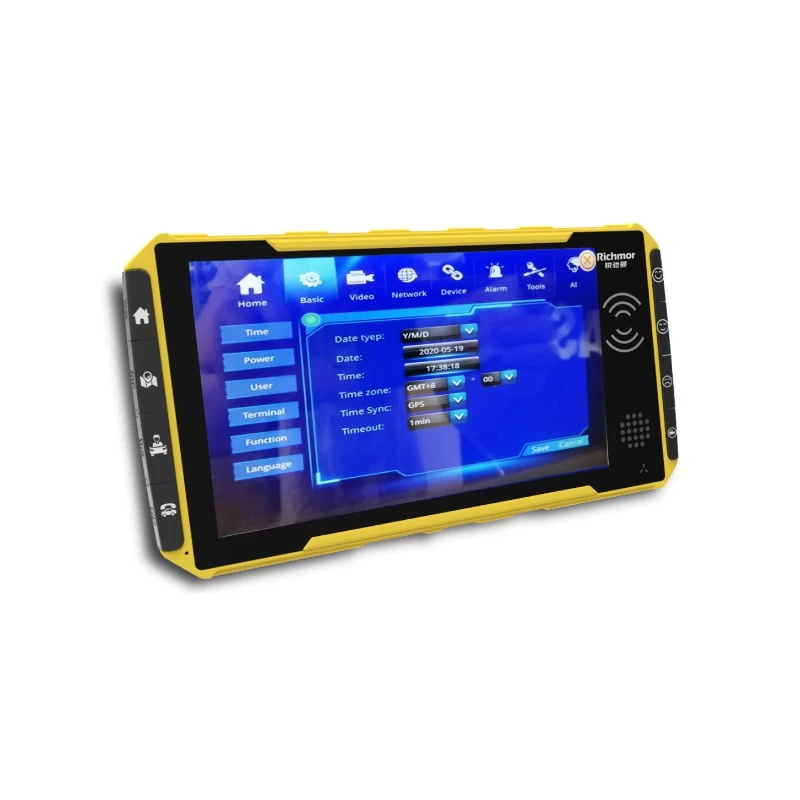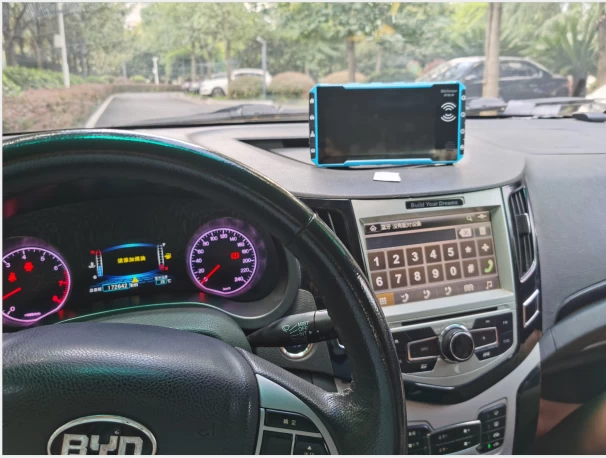 Tag:
WIFI Car DVR
,
Dual SD Card
,
3G/4G Mobile DVR
,
GPS DVR
,
SD Card
,
Talk back
,
CCTV Mobile DVR
,
Portable Video Recorder
,
Car Camera Mobile DVR
,
Vehicle DVR System
,
Mobile DVR System
Shenzhen Richmor Technology Development Co., Ltd.
Tel:+86-18126263832
Contact Person:Michael Nie
PDF Show:PDF
Other Products