Development direction of vehicle borne video surveillance system
richmor richmor.net 2017-10-31 18:58:39
Vehicle wireless monitoring has always been an important part of the overall monitoring, but also one of the emerging markets, and gradually become the focus of attention of major manufacturers.
Development direction of vehicle borne video surveillance system
From the development direction of monitoring market, we can see that the development trend of vehicle wireless monitoring is developing towards high definition, intelligence, integration, standardization and industrialization. The details are as follows: Richmor-China Professional
Vechile video recorder manufacturer
.
HD
The traditional vehicle industry mainly uses ordinary digital video recorder and analog camera architecture, the advantage is that the cost is low, and other aspects of video surveillance less attention. With the advent of networking and networking process, the vehicle monitoring industry is gradually to high-end development, many users have not only satisfied with manual monitoring, intelligent monitoring is needed.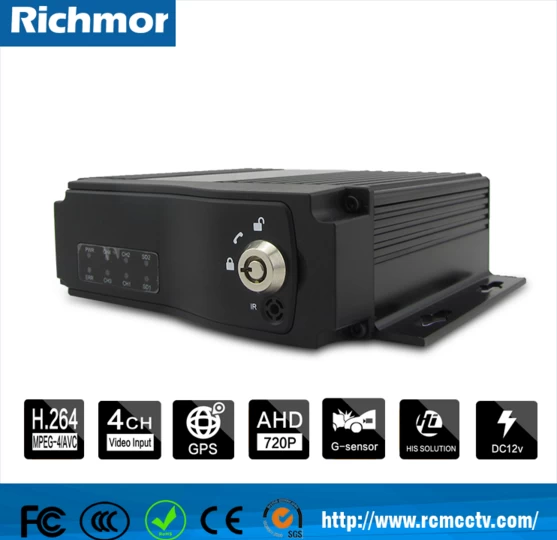 The intelligent analysis system needs to deal with HD image to achieve intelligent effect, otherwise it can not realize intelligent processing. HD brings the image sharpness greatly improved, in the future the advantages of vehicle monitoring is very obvious. 
Obviously, the vehicle monitoring high resolution image effect of intelligent monitoring will become the main market in the future, it will also further push vehicle monitoring industry threshold, monitoring of the entire vehicle monitoring industry in order to develop the positive. Richmor as a professional manufacturer, we focus on providing customers with the most advanced
HD Vehicle DVR on sales
. 
Intellectualization
Is intelligent advantage, according to the requirements of the special vehicle monitoring industry to provide more value-added applications, such as law enforcement vehicles in the road, the road bumps caused by the image jitter of the monitoring personnel image, the image is not clear of hard evidence and is easy to produce fatigue screen; however, smart picture can be solved to shake this kind of problem, and in the public sector, such as traffic statistics, face recognition, license plate recognition and other intelligent systems can also give the background of the operations to provide better help.