Parcourir les catégories
S\'abonner

Recevez des mises à jour par e-mail sur les nouveaux produits
Le cloud Richmor Hetu Vehicle Collectting est une plate-forme de gestion des données, destinée à des véhicules commerciaux tels que le taxi, l'aut...
Nous contacter

Coordonnées : Bureau de marketing Richmor/Usine Ajouter : Étage n° 5, bâtiment D, Centre international de Bantian, route sud n° 5 Huancheng, Bantian, district de Longgang, Shenzhen, Chine.

Tél : 0086-755-81713882  Courriel : info@rcmcctv.com   Télécopie : 0086-755-82556660-6014 Contacter maintenant
Richmor HD H.264 3G GPS du véhicule DVR Enregistreur MDR500SDG
Compression de la vidéo: compression vidéo H.264
Entrée AV: 4 canaux Entrée AV
Moniteur mobile de téléphone: pris en charge
3G: Appui WCDMA / EVDO Protional
GPS: GPS Camion DVR
Interphone bidirectionnel: Oui, bien sûr
RJ45: Prise en charge
Périphérique de stockage: 64 Go Max carte SD
Richmor HD H.264 3G GPS des véhicules enregistreur DVR  MDR500SDG
1,Latest New H.264 Video Compression,G.726 Audio Code,4CH Video&2CH Audio. 
2,Recording Mode Can be Option CIF/HD1/D1,Frame Quality Can be Adjusted. 
3,Professional  Power Design for Vehicle,6~48V Wide Voltage;Over-load,Over-voltage,Short Ciruit,Reverse Protection. 
4,All Aviation Connectors,Super Stable,High Anti-shock,Easy installation plug in and out. 
5,Support DC12V,DC5V Output,Can offer Power for Cameras  and some Accessories. 
6,64GB SD Card Max with Data Redundary Tech,Ensuring Data Stable. 
7,Auto Recording,Timing Recording,Alarm(Open/Close door) Recording Mode for Different Request.
8,Powerful file fragmentation removal technology and data protection features,support for  abnormal restart protection function. 
9,Special Delay Power off circuit,Which can support the systerm continus running after vehicle power off. 
10,4CH & nbsp; Alarme & nbsp; Imput, local & nbsp; PTZ & nbsp;, et & nbsp; & nbsp contrôle à distance. 
11,Support 3G,GPS,3G Module:WCDMA/CDMA2000/TD-SCDMA...,Compatible with GPRS/EDGE; 
12,Free software offered,Support Real-time Live videl,GPS Location, Sceenshot,Playback,Analysis,Alarm,Log Management. 
13,Support Upgrating through SD Card;support phone monitoring Android/IOS.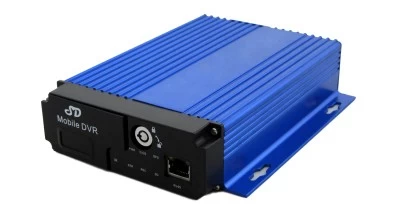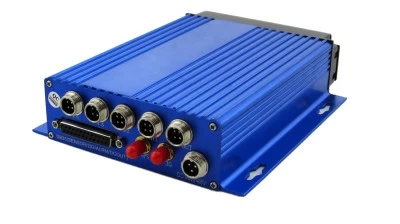 Description
Article

Paramètre

A & amp; V & nbsp; Entrée

4 & nbsp; canal, & nbsp; aviation & nbsp; & nbsp; & nbsp; connecteur

A & amp; V & nbsp; sortie

1 & nbsp; canal, & nbsp; aviation & nbsp; & nbsp; & nbsp; connecteur

Vidéo & nbsp; compression & nbsp; forme

H.264

Résolution

D1 / HD1 / CIF & nbsp; sélectionnable.

D1-le & nbsp; plus, & nbsp; CIF-le & nbsp; plus bas

Vidéo & nbsp; Cadre & nbsp; taux

100 & nbsp; fps & nbsp; (PAL), 120fps (NTSC), 50fps (4 * D1)

Enregistrement 

Fire & nbsp; enregistrement, & nbsp; temps & nbsp; enregistrement, & nbsp; alarme & nbsp; enregistrement 

Stockage 

SD & nbsp; carte

Alarme 

 

1CH & nbsp; alarme; & nbsp; alarme & nbsp; et & nbsp; enregistrement & nbsp; à & nbsp; l'& nbsp; même & nbsp; temps

Véhicule & nbsp; enregistrement

Recording Vehicle operation (turn left/right, stop lamp), license NO. ,route, driver

Système & nbsp; protection

Saving   the recording data  when  the  power  off, support hard disk upgrading

Réseau

RJ45  Ethernet  interface  and can  copy  the  data through Wired/Wireless networks, controlling  and  managing  the  main machine.

PTZ & nbsp; contrôle

RS232 & nbsp; peuvent & nbsp; tourner & nbsp; & nbsp; PTZ & nbsp; l'interface

GPS

Support GPS module expansion, recoding and playback the vehicle route

G-SENSOR & nbsp; & nbsp; & nbsp; module de

Support G-Sensor module expansion, recording vehicle direction state and alarm

Batterie

Wide Voltage Range. Operation voltage: 6V~48V; Recommend range: 8V-40V; instantaneous range: 6-70V. Support overvoltage protection, under-voltage  protection, short-circuit protection, transposition  protection, fire on/off timing,delay power-off. Output voltage is 12v .

Poudre

2.4W

Système

Embedded full-time multitask control system, support   Chinese simplified & English

Travailler & nbsp; environnement

Working temperature: -20C°to 50C°,Working humidity: <90%; storage  temperature: -30C to 70C,Storage humidity<90%

Dimensions

180mm * 145mm * 45mm
Accessoires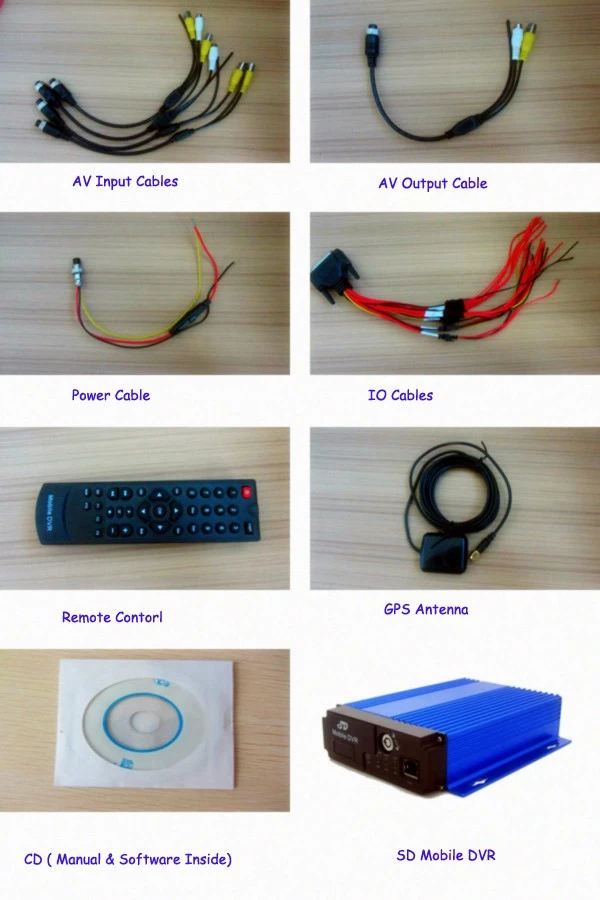 Paquet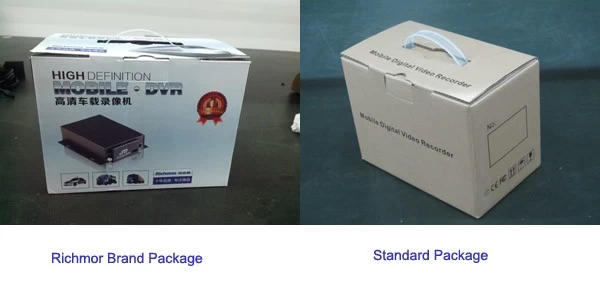 Propre & nbsp; Conçu & nbsp; Software & nbsp; d'écran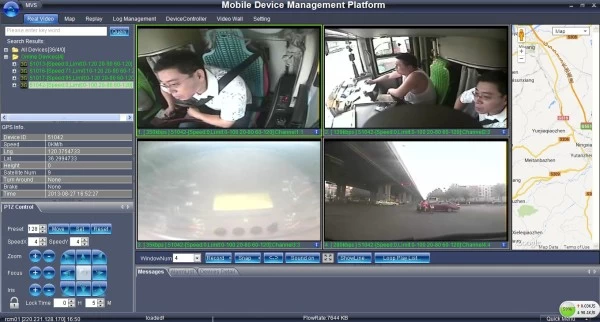 CE & nbsp; FCC & nbsp; ROHS & nbsp; certification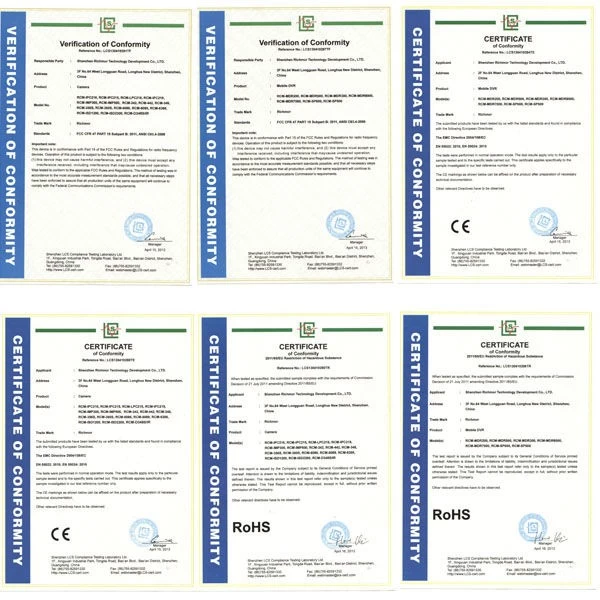 Les clients & nbsp; & nbsp; tout au long de l'& nbsp; monde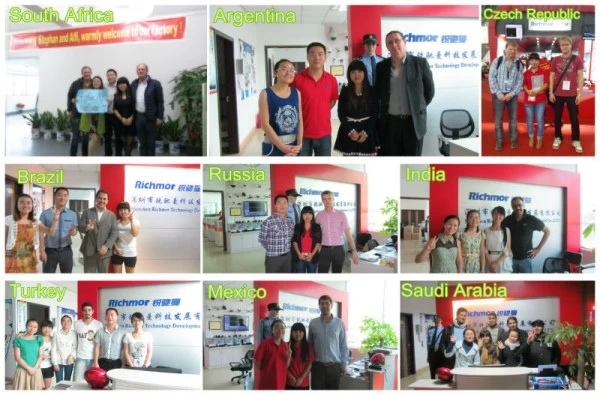 Bienvenue & nbsp; & nbsp; Contact & nbsp; Jenny & nbsp; pour & nbsp; détails   
E-mail: jenny@rcmcctv.com  & nbsp; & nbsp; & nbsp; & nbsp; & nbsp; & nbsp; Skype: rcmcctvsales4
Shenzhen Richmor et la technologie Development Co., Ltd
PDF Afficher:Pdf
Autres produits